What is IT Procurement?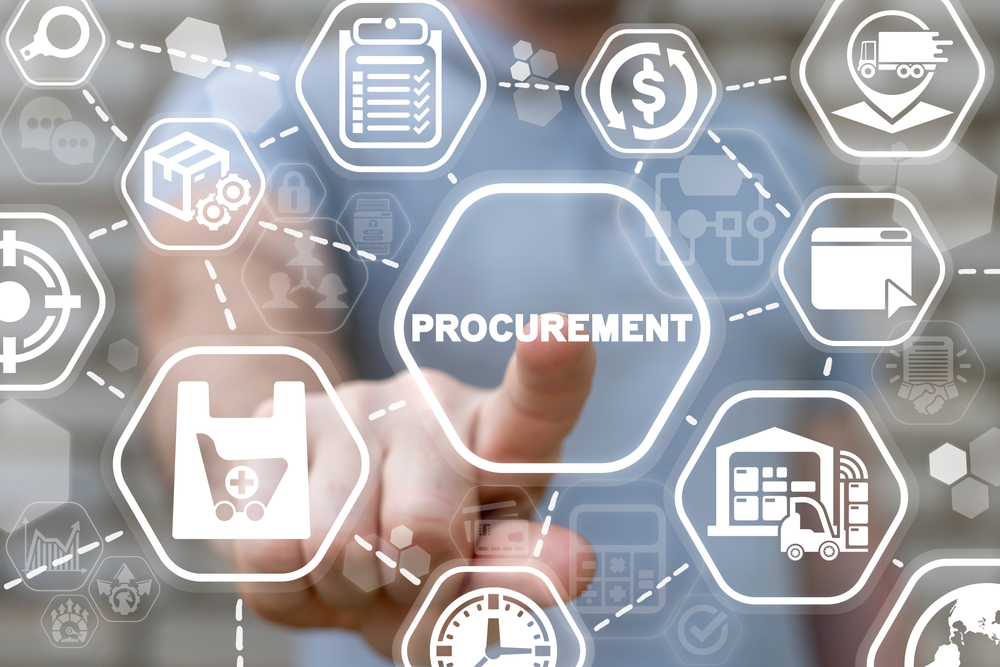 IT procurement processes must fulfill operational requirements while also following compliance standards, meeting cyber security needs and driving strategic business goals. Without an effective IT procurement strategy, your company could end up purchasing systems that are unneeded or unwanted – resulting in wasted resources and productivity issues.
CIOs are generally supportive of the notion that ROI analysis should be done throughout the project. This includes milestone based reviews.
What is IT procurement?
The IT procurement process is an important part of the overall IT infrastructure of a company. It enables businesses to purchase the hardware, software and network connections that are necessary to complete daily operations. It also ensures that the IT assets are properly maintained and can be upgraded to meet current and future technology requirements.
An IT procurement strategy should take into account the company's unique operational needs, industry requirements and compliance standards as well as cyber security concerns. The IT procurement process should also be in line with business goals such as improving efficiency and revenue generation.
There are a number of IT procurement best practices that can help companies achieve their objectives. For example, companies should always evaluate the total cost of ownership of IT assets to maximize the value that is obtained for their investment. This will help them avoid the common mistake of purchasing IT equipment that only works for a short period of time and requires constant maintenance. Moreover, companies should try to avoid buying unnecessary IT equipment or relying on one vendor for all of their hardware, software and services needs.
Another critical aspect of IT procurement is establishing IT system requirements. A good IT procurement process will involve defining those needs, communicating with suppliers, administering procurement contracts and managing the IT assets. It will also include a process for assessing supplier performance and quality assurance.
Lastly, it is important to develop a wide list of IT vendors to provide your business with diverse supply options. According to IT specialists, this will allow you to get the best pricing and support. Moreover, it will increase your ability to respond quickly to changes in demand and to manage IT supply chain risks.
A well-developed IT procurement strategy will help businesses improve their daily operations by implementing new technologies and systems. For example, upgrading IT hardware to the latest version will speed up computer processes. Additionally, the use of cloud-based databases can help elevate employee productivity by allowing sales representatives to input and view data from mobile devices. In addition, the latest IT security upgrades will protect your business from emerging cyber threats and costly data breaches.
IT Procurement Best Practices
A well-designed IT procurement process is essential to your business's success. This is because IT procurement involves sourcing hardware, software and services that are not only in line with your budget, but also provide you with a competitive advantage.
A great IT procurement strategy takes into account the size of your company/organization, industry and unique regulatory and compliance requirements. It also must consider the impact of unforeseen events that can affect supply chains, such as natural disasters or economic instability. Managing these risks is a complex task, but it's one that your IT provider can help you with.
Another important aspect of a good IT procurement strategy is aligning it with your business objectives. For example, a procurement process that focuses on IT hardware may be at odds with your organization's goals for growth and profitability. On the other hand, a procurement strategy that prioritizes IT services can align with your strategic goals by supporting the core functions of your business.
An effective IT procurement process requires strong collaboration between departments. This includes the IT department, the legal team and other departments with a stake in IT decisions (such as marketing). By including multiple stakeholders in the decision-making process, you ensure that all requirements are taken into consideration. This will result in a more efficient, cost-effective and effective IT procurement strategy.
IT procurement challenges include a lack of technical understanding by relevant stakeholders. Whether this is because teams don't understand how the technology works beyond their own experience, or because they don't appreciate the technical integrations that are required for a successful implementation, this can be a significant roadblock to an IT procurement project.
Finally, a lack of funding or budgetary constraints can also hamper your IT procurement efforts. A good IT procurement strategy should address this issue by establishing a formal, documented approval and tracking process for each IT purchase. This can reduce the amount of time that IT managers spend requesting or approving purchases and increase the transparency of the IT purchasing process.
A good IT procurement strategy will also leverage vendor partnerships to your advantage. These relationships can allow you to benefit from favorable pricing, strong after-sale support and warranties. In addition, they can also be a source of information and advice on emerging technologies that might be relevant to your business.
IT Procurement Process
The IT procurement process is a vital part of managing your IT environment. It enables you to get the hardware, software and IT services your company needs to run smoothly and meet business goals. This includes replacing outdated systems, keeping your IT environment up-to-date with emerging technology and meeting regulatory standards like cyber security requirements.
Developing your IT procurement strategy requires the collaboration of different departments. This can be challenging because you're often dealing with a limited budget, and each department has its own priorities and processes. But working together is the only way to develop a procurement strategy that delivers results.
You also have to factor in the unique IT requirements of your company or organization. These can be related to industry, compliance and regulatory issues, or to the size of your IT infrastructure and how it's used. Regardless of the unique challenges, there are some best practices that can help you maximize your IT procurement efforts and minimize risks.
One of the most important things to remember is that IT procurement should be a solution-based process. Rather than just focusing on getting the latest technology, your IT team should be looking for ways to solve specific problems that are being caused by old, outdated or inefficient technologies.
For example, if your sales team is constantly missing sales opportunities because they don't have the right tools to manage their workloads, an IT procurement project could include new mobile apps connected to cloud-hosted databases that let them view, input and manage data from anywhere on any device. This could improve operational efficiency and ultimately increase productivity.
Other IT procurement projects might include replacing aging laptops and workstations, or renewing licenses for productivity applications. In any case, you should always look for solutions that reduce your IT costs, meet your security needs and fit within your budget. Otherwise, you'll end up wasting money on technology that doesn't deliver. That's why it's important to have an IT procurement team that's knowledgeable about technology and understands your IT environment. Ideally, this team should have direct responsibilities and oversight over your IT purchasing.
IT Procurement Challenges
Procurement has long been a challenge for businesses. But when it comes to IT procurement, the challenges are even more complex and difficult to overcome.
A big challenge faced by IT procurement departments is getting buy-in from upper management. In addition to demonstrating how IT procurement will reduce time spent on tasks, increase output and other net-revenue focused goals, IT teams must also demonstrate that the money invested in technology solutions will yield tangible business benefits. This requires showing that the procurement process is well-planned and executed to minimize risk and costs.
Another challenge is ensuring that the IT infrastructure purchased will support current and emerging business requirements. This requires incorporating an IT needs assessment into the procurement process, considering integration and lifecycle costs at the RFx stage and conducting a proof of concept prior to making a purchase decision.
IT procurement can also be challenging due to the constantly changing landscape of the industry. What may be considered state-of-the-art today is outdated tomorrow. That's why it's important to keep up with the latest developments in the tech sector and to have a solid understanding of what the future holds for the products you plan to procure.
A final procurement challenge is ensuring that the IT systems purchased will comply with your industry's regulatory standards and are shielded from current and evolving cyber threats. This requires having a robust cybersecurity strategy in place, which may require an investment in new hardware and software.
Finally, it's important to have a team in place that is equipped to handle IT procurement. Having the right people can help ensure that the necessary research is done and that a procurement process is implemented without delays. It also helps to have a dedicated IT procurement resource who can handle complex or unique requirements that don't fit into standard processes. If a dedicated IT procurement resource is not available, consider outsourcing to a trusted partner that can provide an efficient and hassle-free solution. By doing the necessary research into best practices and optimal solutions, you can avoid these common IT procurement challenges and achieve success.
IT procurement processes must fulfill operational requirements while also following compliance standards, meeting cyber security needs and driving strategic business goals. Without an effective IT procurement strategy, your company could end up purchasing systems that are unneeded or unwanted – resulting in wasted resources and productivity issues. CIOs are generally supportive of the notion that…
Recent Comments
No comments to show.